SEO is one of the most important strategy to show your business online. It attracts more visitors to your business and generates sales through converting the leads. To achieve success in SEO, you need to be highly essential to work in competitive environment To increase your business growth, you need to increase your traffic, generate more conversions and you need to take your SEO strategies to the next level. And that defines using advanced SEO strategies that give you competitive benefits. In this article, we are defining the top 10 strategies that you can use to take your site to the next level and advanced methods that go beyond the basics of SEO.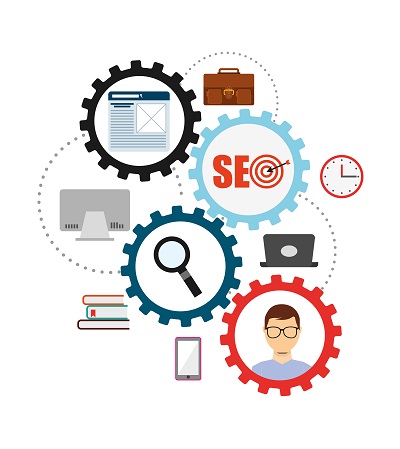 Top 10 Best SEO strategies Should you using in 2022
Check below the best SEO strategies that you must be paying attention to increase your website organic traffic in 2022 .They are not only on-page strategies but off-page as well. To execute each of these, you will improve your visibility and traffic.
Update existing content
It is very easy to reach directly into creating new content as part of your content marketing strategy but the truth is that many websites have opportunities to improve and update the first existing content. As you should know, New and fresh content takes time to rank on SERP and drive traffic. However, if you improve your current content, you can immediately succeed in ranking and traffic. But where do you start updating new content and why is it something you should focus on.
Suppose you are looking back at what was published in the past. First, look for the possibilities to improve the current content based on two things:-
Current trends
Performance data of google search console
Old content can quickly become outdated and show less clear and relevance to the search query. And also quite uninterested to the audience when they reach your content. Generally, you have content that performed well previously, reducing visibility over time. In this situation, you need to update the content with the current trends that can help you to regain lost ground.
Think things like:-
Updating 2021 posts to 2022
Then, updating the newest version by replacing the outdated fact. It may not mainly be related to your evergreen site content. Based on the trends and strategy, if you have seen a drop in website rank. It would be great to make sure that content is accurate.
Performance > Search Results > Pages
In this report, you can view all the related data and search queries along with impressions, clicks and average position for a particular URL or page. From this report, you can see pages and their performance.
You will also be able to see all the search queries that are activating impressions on your pages that are not currently ranked on the first page of SERP. These queries are striking distance keywords.
Improve your content to better focus on these keywords. You can hope to sell a good increase in ranking and traffic. The most common reason to these keywords are not ranking higher on SERP is that you haven't covered in-depth content on your blog. At last, go ahead and improve your update based on the data to enjoy success.According to November 2022 update ,in depth content is the most important SEO strategy for every marketer.
Use Internal linking to acquire traffic
Internal links are easy technique to drive traffic to your website. By using the right keywords, it links various pages within your website. It can be a big SEO opportunity for every marketer.Generally traffic isn't distributed across all the pages because we leave some of the orphaned pages.
For example, a marketer named "Spencer haws" ran an experiment on his website to know how internal links help ranking purposes. Without any upgrade of content, he added internal links to 47 articles .After that 76% of his posts improved the positions in SERP? Amazing right?
Using internal links provides google a chance to better understand the content through anchor tag (A clickable text with hyperlink). It also show the value of the page. But according to John Mueller, having too much internal links can harm your websites. Because if you use lots of internal links on various pages so google won't able to understand your site structure and the relevancy of linking pages.
Internal linking is the most essential strategy under the best 10 SEO strategies.
Optimize all the blog images
Slow loading pages can destroy the user experience if you want your pages to load as fast as possible. So make sure you optimize the images properly. The size of the file is as small as it can be. Use google lighthouse or google page insights to scan your site and find what images need to compress or cause it to slow down the pages. Optimization services such as bulk resize, photos, and Ezgif can help you to compress your media file sizes.
The simplest way to avoid reducing many image sizes later is to do a good practice to keep your images in the smallest size. This is because Google considers the user experience based on its ranking algorithm.If your page loads slowly but your competitor's page loads quickly, that contains the same information mainly on mobile. Google will offer the faster page to the user first, which means google considers the competitor's page.
In addition to optimizing the size of images, use alt tags and on-page image descriptions to help with organic search. It is not sufficient to rank in google images for individuals looking for a white-shoes, but it can help in actual organic search. If a page has 20 pictures of the red shoe, google will think it is an excellent page to learn more about red shoes.
It is also essential to evaluate accessibility. Many users will benefit from screen reader technology to help them navigate the web, and you want to tell the search engine that you support them. So you can limit the image size and build in the strong alt text. So the visual media you choose supports your overall SEO strength.
Steal your competitor's broken backlinks
Acquiring the competitor's broken backlinks is one of the smart SEO strategies to improve your overall SEO support. As we are talking about the link that points to 404 error pages. Smart SEO will not only see as an opportunity to correct their errors but also follow the link building strategy that can help to steal the links that competitors have found on your 404 page.
Check your competitor's domain through backlinks analytics tools such as Ahref or sem rush then you suddenly receive a list of all the other broken link pages. There is an great opportunity to create content that matches the original page on your competitor's sites and nothing will prevent you from accessing and suggesting your URL replacement.
Use Digital PR to acquire high quality backlinks
One of SEO's most significant challenges is earning high authority backlinks at scale. Backlink remains one of the Google top three ranking elements. While various link-building tactics can help you to gain high-quality links successfully. The fact remains that many SEO strategies are quite tough to scale effectively.
When we look at Google link schemes guidelines, we can see the recommendations are that. The best method to gain the backlinks from other sites is to generate unique and relevant content that can help you to gain popularity in the internet community. Creating great content pays off. Links are editorial votes given by choice, and the more useful content you have, the greater chances to find that valuable content for readers.
But really, it is all about assuming like PR and executing like an SEO. Digital PR isn't about putting out promotional articles with a press release. But also promoting linkable assets with a solid outreach plan.The real thing is that the relevant story can present substantial numbers of editorially gaining links from the publications where your next audience could be turning out online.
Digital PR provides advantages beyond just links, including
Creating social engagement
Driving referral traffic
Increasing brand awareness
Get your business in front of your customers when consuming online content.
Generating conversions.
Optimize core web vitals to enhance user experience
According to 2021 new updates of Google. Core web vitals will become a signal for ranking with various metrics that impact on page experience coming together alongside, including
safe browsing
HTTPS
Intrusive Interstitials
Mobile-Friendliness
You all have been friendly with many of these and optimizing for some time, but the core web vitals is focus on critical area that you must be considering immediately.
Core web vitals are the subgroup of web vitals used to all web pages .It should be measured by all site owners and occurred across all the tools of Google.
LCP
Largest contentful paint
LCP is the time it takes to load the content of a page. Ideally, This will be 2.5 seconds or faster.
FCP
First input delay
It means it takes a page to become interactive, ideally less than 100 milliseconds.
CLS
Cumulative layout shift
It relates to the amount of layout shift of visual page content that is incredible, with ideally being less than 0.1
Each core web vitals conveys a different part of the user experience, and it is measurable in the field. It remembers the real-world experiences of a crucial user-centric outcome. You will find the core web vitals metrics that are visible under the enhancement menu of the google search console.
Use of LSI Keywords
LSI is also known as Latent semantic indexing; they are terms and phrases similar or related to a web page target keyword. Their primary purpose is to help the search engines to better understand the content page by adding some context to the target keyword that make easier for the user.
Benefits of LSI keywords
Boost your website ranking in search engines:-Use of LSI Keywords on-webpage content helps the search engines to understand your webpage and boost its ranking.
Semantic keywords improve your content relevance.
Adding related words to that target keywords also helps you to prevent from keyword stuffing.
Increases the number of users who find your content
LSI keywords also help you to offer a great user experience. It also translates into improvements in several ranking factors such as time spent on a page, bounce rate, and more.
Content cluster strategy
Content cluster is also called topic cluster; it is an SEO strategy created to optimize the website's structure and internal linking by managing content around the pillar topic and cluster pages. Content cluster is one of the best SEO strategies for both users and search engines It helps the search engine robots to understand the content better and enhances the user's interest in the particular topic. The main benefits of topic cluster is it interlinks the pillar topic with various cluster pages .If one of the page is rank it benefits the other pages as well.
Find Your Competitors' Best Performing Pages
It would help you compete against your competitors on the SERP by figuring out what's working for the websites. Next, you need to take your analysis to the next level and understand the difference between competitors' and your approach. Then, you have to figure out the best-performing approach between competitors and yours. This will help you to implement the best-performing approach to get the best results. For example, you can find out the organic traffic coming from your competitor's website and how it's driven.
It would help you to analyze your top competitors pages that can suggest you in the direction of things like
A link gap
Content and keyword gap
Keyword cannibalization
A link gap
Opportunity to improve existing content
There are various tools such as Ahrefs,semrush, and Moz to research your competitors easily. Let's take the example of semrush. This tool will show the estimated traffic to your websites. It also show the general detail of the performance, but you need to dive deeper here. First, you need to open the Pages tab on this screen and analyze the traffic. You will check which pages are performed organically on the domain. This tool can also help to find those websites that you may not consider to be a competitor
Check the competitor's on the same tool and you will see a complete list of domains .As you can also see the number of keywords and estimated traffic. Then you can analyze these domains separately by using semrush tools to build up detailed insight into the pages that perform great in your industry.
Recreate Blog Posts as Videos
Blog posting is the most powerful strategy to increase the traffic and ranking of the website. But if you want to get better results try to recreate your blog post into video form. According to the reports,80% of videos can give you better engagement as compared to the blog post.