There is no difference between online marketing strategies and traditional marketing strategies regarding goals and purpose. Both strategies aim to increase brand awareness and help the business to find more customers online. As it is more widely known, online marketing has a number of channels that cover every phase of online promotion, from content writing to sales and delivery. In this blog, you will all learn about the top most important online marketing strategies that can be used by small businesses to improve their online visibility.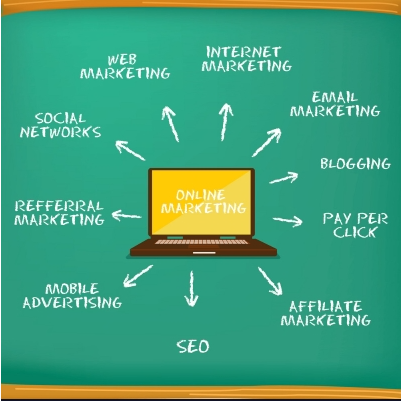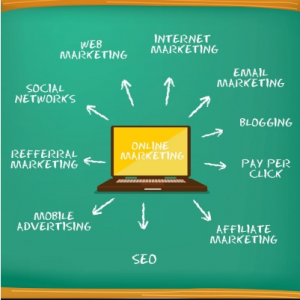 Best 5 Online Marketing Strategies For Small Businesses
Search Engine Marketing
Search engine marketing is the first online marketing strategy you can use to advertise the product based on paid keywords on the search engine. It has two major components. Search engine optimization and paid advertising. In easy and simple words, SEO will help you to get more organic traffic from search engines for free, while Paid Advertising can help you to get more visits from search traffic, but you will have to pay for them.
How:- To get more traffic from search engines, you need to ensure that your website is fully optimize for search. You need more focus on such things as page titles, description, web page speed, design structure, the freshness of content.
Tools:-There are many PPC and SEO guidelines that you can follow, and although each rule is its own importance, if you apply several rules together, that will produce better results.
SEM and SEO are some of the best online marketing strategies for small businesses that help you to shows your brand on the search engine if you use the right keywords and relevant content.
Content Marketing
This strategy revolves around giving information about your product or services and general information to prospective customers. Everyone is trying to sell, but those who can inform about the services are more likely to get sales. People will assign a specific level of expertise to a company, which inspires confidence in the clients. In the past, content marketing was normally done with brochures, magazines, or guidebooks, but today, this can be done with blog articles and other information on company websites.
Social Media Marketing
This type of marketing can be very complex. Everyone talks about social media, but it can be more difficult for companies to combine social media into their business. Undoubtedly, Social media is one of the best channels to promote your brand and engage your audience, but this type of media depends on the type of business.
To keep in touch with customers and give them breaking news is an important element of success for some companies. Other businesses, such as local restaurants, have viewed success using social media by informing their customers about their latest specials and new additions to their menu. The essential thing of social media is it helps to strengthen the base of customers and gives the opportunity for repeat sales.
4. Email Marketing
Email marketing is a form of marketing that is important for every small business, whether online or offline. Usually, email marketing is about building a list of prospective customers. This name list and emails are those people who are interested in your business, and they know because they have opted into this list themselves.
Maybe they were given future updates on the products as well as coupons to sign up. As this list grows, it becomes more important. Many marketing experts consider this business marketing strategy in the long run; once the company builds the list of email subscribers, they need to send the newsletter to the subscriber, which contains special offers and updates of products or services only for them.
5.Local SEO
Local SEO involves the optimization of websites for search engine results and combines the search engine function of maps. This strategy helps the customers find your business locally; you need to list your phone numbers and address of the company on Google. If customers search for your products or any store near their city, Google will show your establishment.
Other Marketing strategies that helps for small business
Guest Blogging on high traffic websites:
Guest blogging is also another best strategy where you can promote your products to your target audience. You can succeed more people on your business blog by increasing the number. You can reach your audience by providing the guest post article to other more popular blogs websites which have a high amount of traffic.
Start creating a video.
If you want to enhance your online marketing plan, you need to start creating the videos
Videos are a great way to engage your customers in your content easily. Videos are easy to make and consume and also allow you to draw potential customers in. Don't forget to optimize your video and share it across social media groups or pages.
Conclusion
Small businesses can grow online if they improve their proven techniques; before promoting any product you need to do the proper research then you need to create step-by-step strategies. For example, first, you need to create a website, create a content strategy and optimize into the search engine. After that, you need to share your blog or product information through various channels such as social media, paid marketing, or any groups. These steps help you to visible your product throughout the world.