As you should know, content is one of the critical ranking factor components of your website, but if the content is impressive and well optimized, it ranks higher easily on search engine results pages. Before writing and optimizing the content, first, let's identify its purpose. Some examples include such as gaining more backlinks, social media engagement, ranking on the search engine page, and educating the users. Once you have found your purpose, you can start optimizing the content. In this blog, we discuss the most important tips for content optimization that improve your ranking in SERP. But before moving these steps, First, let's understand about content optimization.
What is Content Optimization?
Content optimization is the process of creating and optimizing the content to rank higher on search engine result pages and reach the biggest potential target audience. The optimizing content should include :
Adding Relevant keywords
Creating high-quality content
Adding headlines, meta description and meta title for better CTR
Adding appropriate internal and external links
Improve user experience and increase engagement
Fixing technical SEO issues
Improving the readability to make content easy to read and understand.
Benefits of Content Optimization
Help your page to rank higher on the search engine results
Increase Click-through Rate
Attract more organic traffic on the webpage
Convert more visitors into leads
Help to earn high-quality backlinks
Build trust and authority of the website
Boost social media
Help to generate conversion and increase their rate
Hold the attention of the users on website
How content Improve SEO results?
For every successful content marketing strategy, content optimization is an essential for every digital marketer A powerful SEO content strategy will help you to improve and increase your page ranking in the search engine, bring more revenue and build authority in your area. According to a study, more than 90% of companies or businesses use content marketing methods. More than 70% of marketers said their engagement has improved through content marketing. Content optimization also helps rank your content higher on the search engine results page. The Google ranking algorithms analyze which content pages are the most appropriate and valuable and ranks accordingly.
10 SEO Content Optimization Tips For Every Marketer
Here are I am going to discuss the best ten tips that help in content optimization and drive more traffic to your website. Firstly I start with Keyword research, Secondly, I discuss search intent, Thirdly and most importantly I discuss how to use title tags and lastly my discussion will end with Readability.
KEYWORD RESEARCH
Before starting any content writing, keyword research is the first step and first method among the 10 tips of content optimization. Keywords help your content to discover on the search engine results page and rank the content to beat the competition. Your audience is searching anything in Google with the help of specific keywords and phrases.
Next, you need to optimize your content by inserting your target keyword in the title tag, description tag, subheadings, and content body. But keep in mind that avoid keyword stuffing or don't place the keyword forcefully in the content. Put your keywords in those areas that create some purpose or meaning.
How to select the right keyword? Here are some considerations that help you to choose the right keyword while content optimization
Search volume:- It indicates the number of monthly searches by users for a particular query .Search volume shows the possible traffic and competitiveness of a particular keyword.
Keyword difficulty:-Keyword difficulty defines how difficult it is to rank on search engines for a specific keyword. You need to select low competition keywords with highest search volume but low competition.
Google trend:-This tool helps you to show which keyword is trending.
Long-tail keywords:-Long-tail keywords are large and generally more detailed search terms. These keywords are usually easier than short-term keywords .they mostly have less competition but are typically low in search volume. For example, "best sports shoes might be easier to rank than a short targeting keyword "sports shoes".It the best tips to boost the content.
Best Tools for Keyword Research
SEARCH INTENT
Search intent means the user has a purpose of searching the query on the internet. It refers to the audience user or keyword intent. It is also an essential ranking factor and the most important point among the 10 tips of content optimization. Through search queries, search engines provide the relevant results to the users. Content will not rank if it doesn't match with user intent. That's why it is essential to write content that fits with the user search objective.
For example, your target keyword is "How to do on-page SEO" so that the user intends to look at the step-by-step information about On-page SEO. Thus, you need to write a tutorial or guide but not review the best SEO tips.
Four major types of Search Intent
Navigational:- The user enters their query into a search engine and finds specific pages or a website by navigating in the SERP. The search query is usually a highly impressed keyword. For example, the user will search Digital marketing courses instead of directly visiting the digital marketing course website.
Informational:- The content should be informative, and the user needs an answer to a particular query such as "how-to," "what is," 'where is," and why and also some related searches that help to aim the information.
Commercial: Users are interested in various products or services but need more information, so they plan to buy the products. The users are most likely to look at a review and comparison for the product. For example "Best mobile phones or best digital marketing services near me".
Transactional:-At last, the user needs to create a conversion, but usually, they are looking for a place to buy the product as they want to. For example, "Buy iPhone at affordable price."
TITLE TAG
Title tags are the most important tips for content optimization that help to optimize the content properly. These tags are the clickable text that appears on search results pages. It is also called headlines, where the users see the first and decide which results to click. That's why it is essential to write an attractive title that increases clicks and meets user intent. Avoid those headlines that look terrible because it hurts your SEO attempt.
Best Methods For Optimizing Title tags:
Analyze your title tags:- Analyze your title tags with the help of the best headline analyzer.
The title for each page should be unique:- Avoid creating duplicate titles ,try to make the unique title.
The title should not be long:-The title should be lie between 55-60 characters.
Place your target keyword to optimize title tag:- Include your target keyword to the title tag that helps you optimize, improve the ranking and attract visitors.
Add numbers:- Add numbers of titles that help you to increase in clicks, for example,"5 best keyword research tools
Add a Call to Action:- Use call-to-action words such as buy now, subscribe to watch SEO tutorial.
Include an offer:-Most of the customers like free incentives and offers. For example, the ultimate PPC guide.
Include the current year :-Many people's like new and fresh content such as "Link building strategies in 2022."
Attractive headlines that grab the attention of customers:-Creative headlines grab the users' attention and help attract the audience and increase the clicks. Headlines such as :-
Question Headline: What is SEO and why it is necessary?
Listicle Headline:10 Easy tips to improve search ranking
Urgency Headlines: It Describes the Fomo (Fear of Missing Out) For example Avoid the mistakes before it's too late
META DESCRIPTION
The meta description summarizes the content displayed below the headline or title tag in search engine results. The major goal of meta description is to persuade users to click on the link. It doesn't affect the search rankings directly, but it increases the click-through rate. It helps to increase the website traffic and it considers one of the most important elements among the other article optimization tips
Best tips to optimize the meta description for content optimization
Meta description should be unique for each page:- The description should be unique but not duplicate. The meta description should not be to :- The description should be between 150-155 characters. This length is optimal and it also avoid the shorten in search results.
Include your target keyword:-Place your target keyword in the meta description to make your content more discoverable in search results, it also improve its rankings, and attract clicks.
Avoid misleading content:- Incorrect statements affect your SEO efforts. Users click back to your page, which increases the bounce rate.
Match user search intent:-Perfectly summarize your content that matches user search intent.
PROPER OPTIMIZE YOUR URL STRUCTURE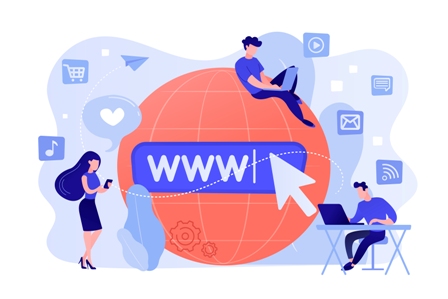 Proper URL structure helps the search engines to understand the page. The page URL must be user-friendly and appropriate to your content.
Best Method for creating User-friendly URL
Use Lower case letters:-Don't be mixing with upper and lower case letters because it can cause duplicate URL issues. It also creates a bad URL that affects the user's experience
Improve the readability by separate hyphen words:- Avoid Blank spaces, underscores, blank spaces, plus symbols.
Keep your URL simple ,short and Easy to understand:- Shortening URL help to improve user experience. First, they are easy to understand, read, and useful for advertising.
Insert your target keyword:– Keywords help your content more visible if you insert it into the URL. It also improves rankings and attracts visitors.
Be Descriptive:-Describe your title of the page in short format. Avoid Numbers like Date and months:- You need to add only text and keep your URL clean.
OPTIMIZE THE STRUCTURE OF HEADING TAG
Headings tags are the most essential SEO element that boost the content structure. It organizes your content well, improves readability, improves user experience, and boosts SEO efforts.
Benefits of Headings Tags
Help search engines to understand your content
Increase the relevancy of your content
Help your content rank in search results
Create your content more attractive
Categorize your content more logically.
The six header tags are H1,H2, H3,H4,H5,H6
H1 Tags:-H1 is the highest and most essential heading element and considers the title tag of the web page. While H6 is the lowest and less important Heading, Each heading tag has a different purpose, and they serve accordingly.
H2 Tags:- H2 tags are the subheading of your main heading. It introduces the subtopics of your main topic. You can use them to organize the content structure into brief sections.H2 tags are easy to understand by the users and search engine robots.
H3 to H6 are additional subheadings that come under the H2 section. You can use them to create the answer and questions list or introduce a subsection.
Best practices for using header tags:-
The H1 tag should be used once because it defines your web page's main topic.
The H1 tag should include your target keyword.
You can use multiple H2 tags in every 200-500 words.
Properly maintain the order of the Header tag. Don't jump from H2 to H4.Use in systematic order.
Write unique heading that define some meaning and use target keywords
ADD INTERNAL AND EXTERNAL LINKS
Linking is a crucial ranking factor that will help to improve and enhance your SEO efforts.
There are two types of links:- Internal Links and External Links
INTERNAL LINKS
Internal links are those links that move the users from one page to another page of a similar website.
Benefits
It helps the search engine to find and crawl your content
Allows you to visit more content on your website.
It can also give value to the pages, which can give search rankings
EXTERNAL LINKS
External links are links that move the users to different websites. It gives you the SEO benefits by linking to high authority websites
Benefits of external links
Add value to your content
Improve relevancy of the content
Help to increase the ranking of the content
Increase the authority of the website
Methods for optimizing the links
Use relevant anchor text:- Anchor text is the clickable link text where we place the link into specific text. It is the great ranking factor that helps the search engine to understand the content's link.
Optimizing your anchor tag with the relevant keywords:- Place your link into a specific keyword and create your anchor tag. This method helps the search engine and the users to understand what to predict if they click the link text.
Ensure the link is relevant:- Make sure link text is relevant to the content because it enhances the user experience and understands the search engines.
Use do-follow links – Do-follow links gives the direction to search engines to follow the links. It is essential to pass link juice from one page to another website page. It also helps to rank on the search engine results page.
Link to reputable websites:-If you link your page with reputable sites, the search engines reward your page and optimize its ranking.
Open external links in a new window:- Open the links in external windows helps reduce bounce rate and keep your user connected with your site.
OPTIMIZE YOUR IMAGES
Optimization of the image in SEO is most essential because it will boost the performance of your website, improve the user experience and increase traffic. For example:-
Optimized images to increase the page loading speed
Give context to your content
Improve the appropriateness of your content
Enhance the user experience
Increase engagement in social media
Increase the conversions
Help the search engine to recognize the image
Boost ranking in google image search
Increase the website traffic
Best techniques for optimizing images
Perfectly names your image files:- You need to Well optimized your titles of the image that more discoverable in search engines images and helps to obtain traffic. Avoid Long file names ,try to write short and informational text which includes keywords.
Write detailed Alt text and Place the appropriate keywords– Alt text helps the search engines and users to understand the image. It boosts the rankings in Google search images and improves the relevancy.
Choose the best image type:- Choose the best images file such as PNG that gives the great quality image ,Jpg which comes in good quality and gives the great clarity in smaller files sizes.
Compress your image properly before uploading:- Compressing large files images that improve the loading speed of images. Use tools such as photoshop or tiny pig to compress the images.
Scale your images to the real display size:- Properly scale your images which is based on the areas of blog pages. If your blog page's display area is 720 px wide, the image size should be 720 pixel.
Use Relevant Images:-You need to ensure that your image relates to the topic. Try to avoid inappropriate images.
Use image captions properly:- Add you're relevant keywords in images that help to improve the ranking, click-through rate, increase topic and improve user experience
Write Long form content ?
Help to improve the content quality
Increase ranking in SERP than thin content
Increase engagement and user experience
Build the trust and authority of the website
Earns high-quality backlinks.
READABILITY
Apart from other tips, Readability is a highly important tip for any content optimization because it measures the content how it is simple to read and understand. It means that the content should be in a way that a school kid can also read easily. It is a very important factor that improves SEO experience and SEO efforts.
Importance of Readability
Improve user experience
It helps to Increase engagement
Encourage the readers to stay engaged on the page
Provide high value than poor readability content.
Create easy and safest content as possible.